Cohesive team communication
Mail, RFI
s

and Tasks
One place for the whole team
Keep your team communications all in one place so that nothing is ever missed. OmTrak creates a cohesive communication environment that ensures the whole team stays informed and keeps everything on schedule.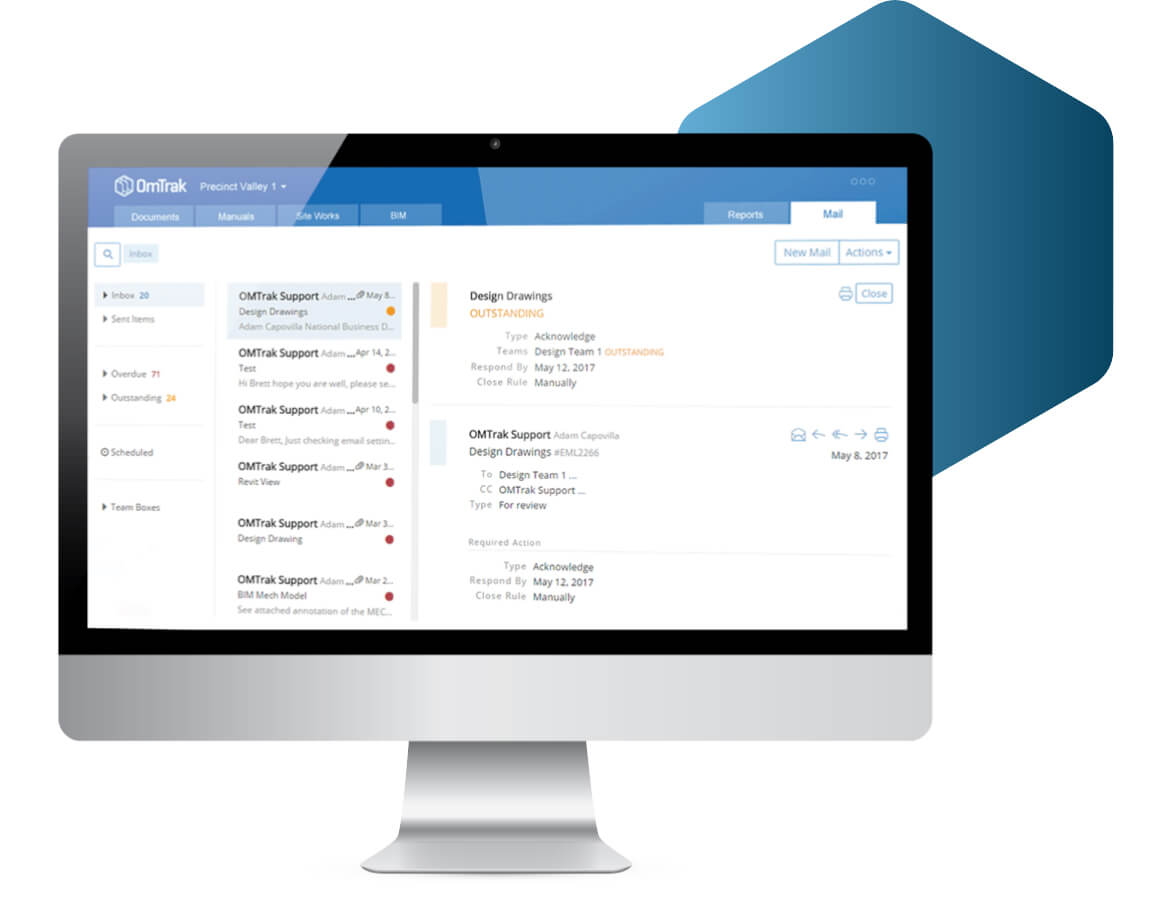 Get in touch today to see how OmTrak can make your team's communications smooth and easy.
One Cloud-Based Solution For Contractors, Asset Owners, and Facility Managers
OmTrak is an easy to use online platform that manages the lifecycle of an asset, from design and construct to ongoing facility management. The award-winning software enables project teams to create, share and control data easily and accurately.