No surprises building manuals handover
Operations and Maintenance Manuals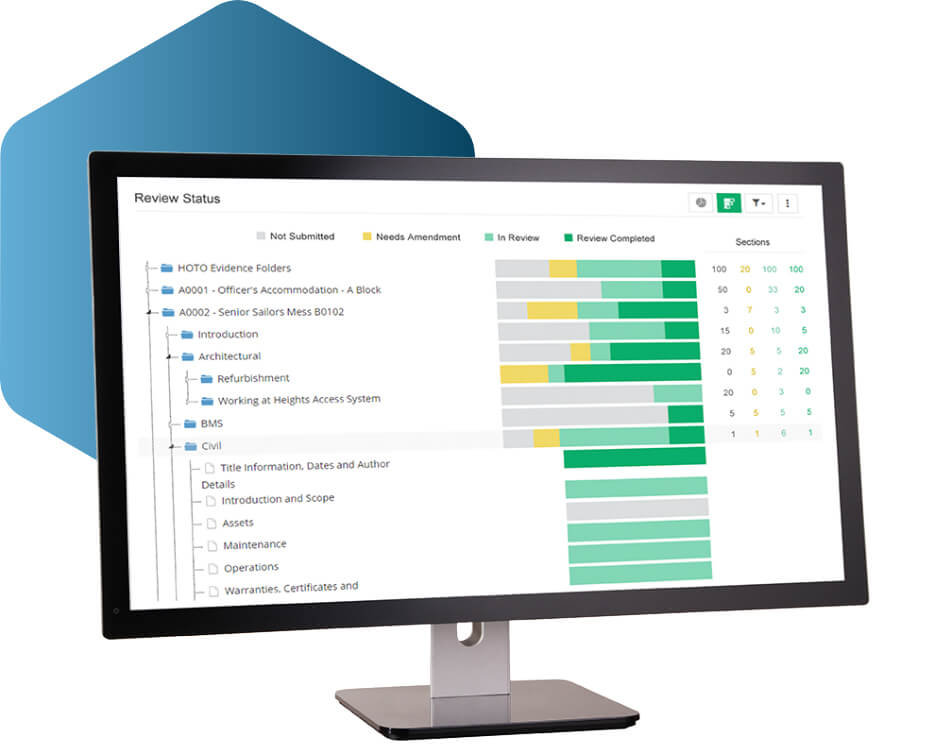 accurate asset information at Building project completion
Our OmTrak Building Manuals Module is the leading way to complete your building, operation and maintenance manuals to ensure a smooth handover at the end of construction. Reduce documentation redundancy, errors and lost updates with a complete and comprehensive system.
Learn how to streamline and eliminate Building Manual handover delays
One Cloud-Based Solution For Contractors, Asset Owners, and Facility Managers
OmTrak is an easy to use online platform that manages the lifecycle of an asset, from design and construct to ongoing facility management. The award-winning software enables project teams to create, share and control data easily and accurately.