Issue supply packages effortlessly
Tender Management
Keep the tender process simple
Organise and manage contract terms, specifications and drawings in one place. Quickly assemble packages and automate responses and RFIs.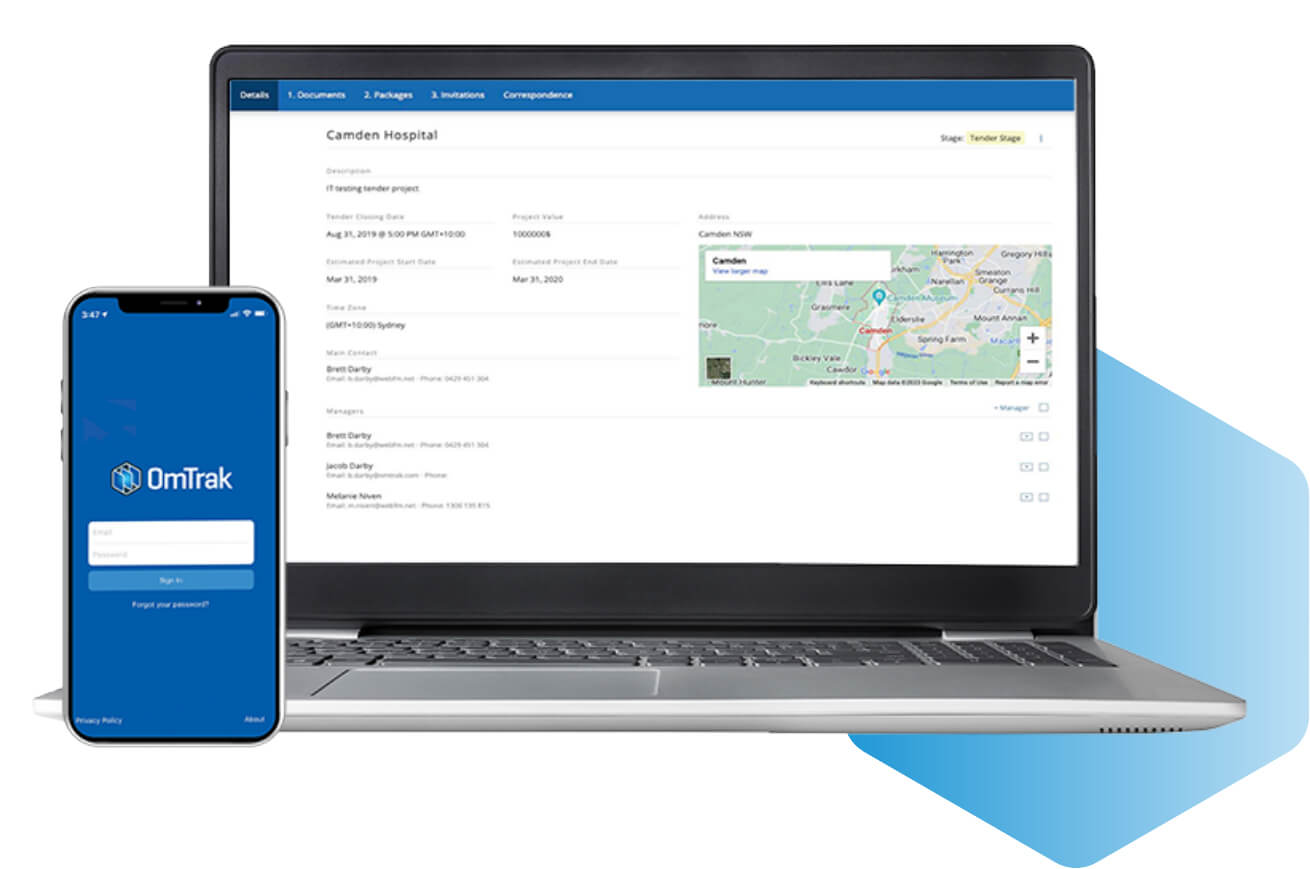 Get in touch today to see how OmTrak can make the tender process.
One Cloud-Based Solution For Contractors, Asset Owners, and Facility Managers
OmTrak is an easy to use online platform that manages the lifecycle of an asset, from design and construct to ongoing facility management. The award-winning software enables project teams to create, share and control data easily and accurately.