The Department of Prime Minister and Cabinet
Australian Government Agency Locations
OmTrak turned a complex and disparate portfolio into a simple and efficient one
The Department of Prime Minister & Cabinet is responsible for a large portfolio of properties that provide accommodation for various government agency workers.
These properties are situated in far remote areas across the Northern Territory, Queensland, and Western Australia.
The Department needed a way to conduct:
A condition assessment of all properties to identify immediate and ongoing maintenance requirements
A compliance audit on all buildings to ensure safety for both occupants and communities
An assessment of each property's structural capacity to withstand cyclones-An evaluation of the replacement value of each building
A physical location survey to ensure each property was positioned within the correct boundaries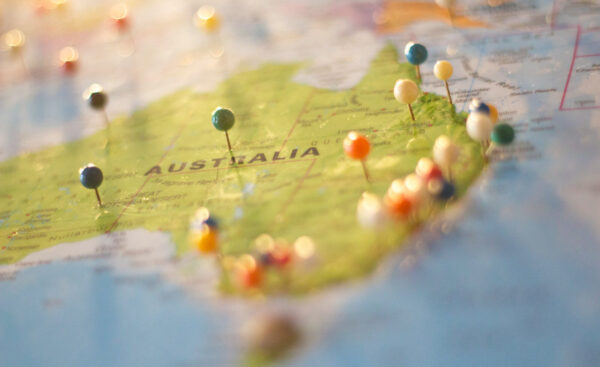 We quickly assembled a team of specialist contractors to undertake all the required assessments, audits, and surveys across the portfolio.
We established the optimal logistical program to complete the work within the tight 8-week timeframe, and provided ongoing expert advice at every stage of the project.
All key building intelligence was collected, consolidated, and centrally stored. Every critical piece of information was instantly shared with all contractors and the client through our intuitive online platform.
This gave incredible visibility and, for the first time, the Department had a strategic overview of all sites.
The condition assessment information fed into MPlan to quickly generate a comprehensive 10-year maintenance plan for every property.
At a glance, the Department could see what maintenance or asset work was required across their portfolio as a whole, and what was most critical.
OmTrak is a next-generation solution for the Department of Prime Minister & Cabinet. Our approach turned a highly complex, disparate, and geographically diverse exercise into an incredibly simplified, collaborative, and highly efficient outcome. We changed what was previously thought possible by delivering a smarter, more functional way to assess and manage their property portfolio.
All key information is now brought together in a single, centralised platform that every person involved can easily access
The Department has instant and ongoing visibility over the condition, compliance status, structural capacity, and precise location of every property
They can make strategic decisions on the most efficient deployment of resources, and the ongoing maintenance and replacement plans give them effortless predictability
Our strategic overview enables the Department to prepare funding submissions quickly and with compelling data-driven justification