Anglicare
Aged Care Facilities
OmTrak revolutionises the way Anglicare manages its Aged Care Facilities
Anglicare is one of Australia's leading aged care providers, operating 23 retirement and residential care facilities across greater Sydney.
A growing organisation, it had been acquiring or building new facilities to meet the increasing consumer demand. This meant that they had adopted multiple incumbent data systems that were not linked or integrated.
Anglicare needed:
A way to bring all the facilities in their portfolio together in one centralised platform
To identify what information was missing or incorrect in their existing handover documentation
To ensure that each facility, and the organisation as a whole, was compliant with the FederalAged Care Act
A strategic and efficient approach to ongoing maintenance planning and budgeting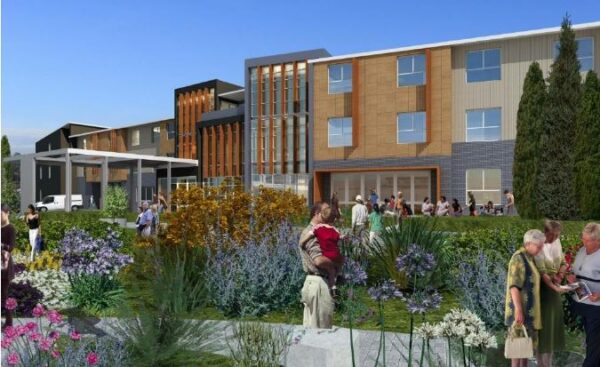 We conducted a strategic review and assessment of all 23 Anglicare facilities. This enabled us to quickly identify the errors and information gaps in the 12 incorrectly handed-over facilities. We worked closely with the facility managers to develop ongoing maintenance plans so that resources were deployed where they were needed most. We continue to partner with Anglicare, applying our expert knowledge to optimise their data management.
By digitising all communication, documents and manuals, we brought everything together in one central and instantly accessible online platform. This gave Anglicare a streamlined and highly efficient way of managing compliance, handovers and maintenance planning. Accuracy was greatly increased and the risk of non-compliance significantly reduced.
OmTrak has revolutionised the way Anglicare manages its aged care facilities. Our integration has driven efficiency, reduced costs and future-proofed their ongoing asset maintenance. Importantly, Anglicare now has the key to managing risk, and the confidence of knowing that all their documentation and manuals are compliant and accurate.
Anglicare now has a centralised, integrated and secure way of managing all their portfolio-wide handover documentation.
They have a strategic approach to facility maintenance and are no longer spending money on unnecessary work
All facility managers have been fully trained in the system, building Anglicare's internal capability and expertise
As this organisation continues to grow, they have the methodology in place to ensure reliable, efficient and accurate handovers